FREE: The 1/5/10 Goal Planner and Daily To-Do List
A strategic approach to goal setting and daily productivity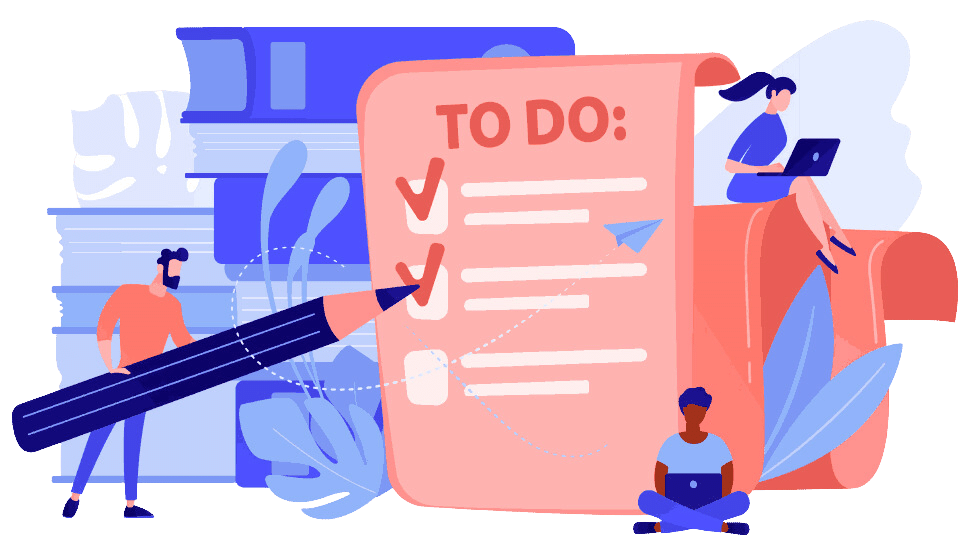 GET THE BLUEPRINT TO YOUR DREAMS (FREE)
World class leaders don't achieve their goals by chance.
They use a
goal setting system
that often is as simple as writing down their goals and planning them out. For years, I used a pen and paper system I called my
1/5/10 Planasy
. The 1/5/10 Planasy for goal achievement is behind my extraordinary story on
how I achieved my wildest dreams
which I later wrote about in my third book, 
The Great Rat Race Escape
. Moreover, the 1/5/10 Planasy is the foundational strategy behind GoalSumo, the only productivity system that intuitively combines big goals and dreams with productivity.
A 1/5/10 system involves a combination of visualization and strategic planning. A complete overview of how the strategy works can be found here.
"

I'm a firm believer in goal setting. Step by step. I can't see any other way of accomplishing anything.

— Michael Jordan
YOUR BEST LIFE IS MINUTES AWAY... FREE DOWNLOAD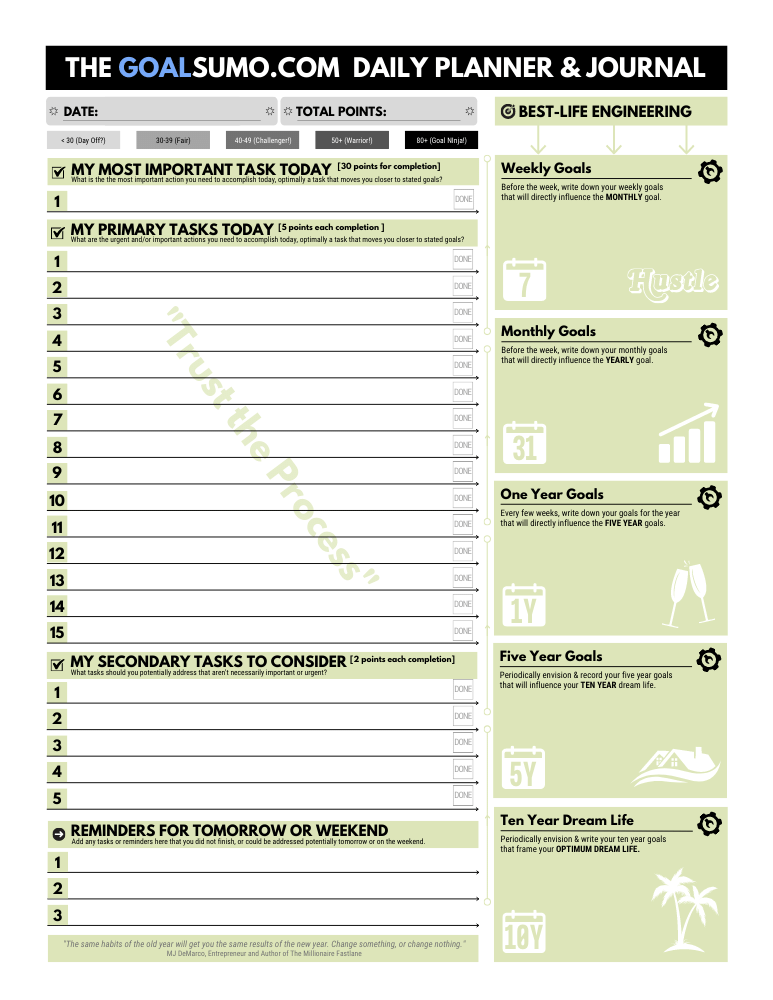 Download our FREE daily planner and daily to-do list, or join GoalSumo and create your own blueprint to your best life.
What If 15 minutes could change your life forever? And it cost nothing?
GoalSumo reverse-engineers your dreams into an actionable blueprint. Transform your ambitious goals into a realistic plan for achievement.