Supercharge Goal Achievement and
Rocket Your Bold Dreams into Reality
GoalSumo strategically fuses your ambitious goals with daily productivity. Visualize, plan, and reverse-engineer your fantastic dream life into reality.
We don't have a goal-setting problem. People set goals every New Year.
The problem is, most people who fail at their goals don't have a systematic process for achieving them,
a guiding blueprint that inspires and rewards daily progress until that exhilarating moment when a goal becomes a reality.
~ MJ DeMarco, Cofounder
Finally, a
simple task system

with an intuitive focus on achieving your dreams.

From fitness to finances, GoalSumo optimizes your daily productivity into a goal-crushing machine. Unlike other task systems which get lost in life's trivialities, GoalSumo keeps you laser-focused on what's important, while not neglecting the essential. Productivity simplified, big goals empowered—

without the bloat or intimidation.
Dream big, but prioritize small.
Based on MJ DeMarco's
1/5/10 Planasy
as outlined in the best-selling book
The Great Rat Race Escape
, GoalSumo transforms your big goals into an actionable strategy, straight down to your daily tasks. With GoalSumo,
no dream is too big and anything becomes possible.
Ignite a firestorm of
laser-like productivity
Leverage GoalSumo's revolutionary "goal-chaining" process to supercharge any goal and turn any dream into reality. 
Start with your most ambitious goals and let GoalSumo reverse-engineer them into bite-sized, achievable sub-goals. GoalSumo strategically slices your big goals into flexible time-silos, creating an elastic step-by-step blueprint for their achievement, right down to your daily "to do" list.
Your Dream Goal
Sell my business
for at least $10M
Sell a company for at least 8-figures, potentially retire early or start a charity.
Now think about the next
2-6 Years
Mid-Term Goal
Scale my business, minimum $1M in profit
Scale my venture to either $1M in sales or $2.5M in sales
We can now envision the next
6-24 Months
Near-Term Goal
Own a profitable business and have sales of $10K or more.
Own a business that can potentially scale to a $10M valuation.
What are your big action items?
1-6 Months
Monthly Goal
Start or purchase a business
Begin the due diligence process for a business to start or purchase a business.
Break the monthly goal into weekly goals
1-3 Weeks
Weekly Goal
Find and review 20 business opportunities
Research potential business ideas, or businesses for sale.
Can 5 questions and 4 minutes change your life?
Start today and be the definitive author of your future dream life...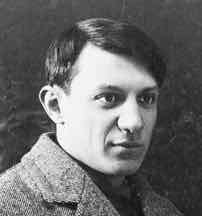 Our goals can only be reached through a vehicle of a plan, in which we must fervently believe, and upon which we must vigorously act. There is no other route to success.
~ Pablo Picasso, Painter
Unleash your superpowers.
Laser your focus
No deadlines. No calendar integrations. Complete elasticity allows maximum daily production, without neglecting the big picture.
Crush meaningful goals
Most task systems are blindly focused on life's daily trivialities. GoalSumo is big picture, while not neglecting the present.
Endless durable motivation
Reinvent goal-achievement into a fun and exciting process. GoalSumo gamifies productivity so big goals become likely.
Empower knowledge
Infuse your day with high-value quotes from a variety of best-selling authors, giving you a regular, unfair knowledge advantage.
Try GoalSumo for FREE
No credit card required
14-Day Full Trial

Daily Book Discovery

Unlimited Goal Chains

Productivity Analytics

Unlimited Categories

FREE daily PDF creation

Scoring + Gamification

No contracts

Upgrade for only $7/mo

Cancel anytime